SharePoint Migration Products - Migrate Data into SharePoint from Numerous Repositories
The SharePoint migration products in the offer here will be your big time benefiters if you have any such migration requirement. The range is extensive and caters to almost all demanded SharePoint migrations. If any of these tools match your need, then it is the right time to make the investment. Our SharePoint Migration Products Gallery:
Now, chosse the migration product as per as your migration need and proceed a step ahead with us to get in touch with the todays hignly prominent IT aplication. To gratify you completely for SharePoint migration, will make us highly grateful to you. Take a try with PCVITA Express Migrator for SharePoint and get satisfactory results that you always looking for.
Related Migration Products:






Enterprise Mail Migration: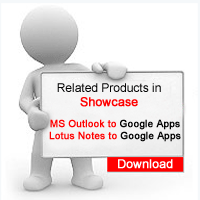 30-day Money Back Policy